Careers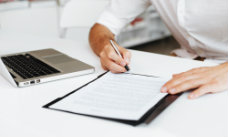 Consider bringing your career experience to Pacific Premier Franchise Capital. We offer a great team environment, as well as competitive pay and benefits. View a listing of our available positions below.
The Loan Funder will be responsible for the preparation and closing of Franchise loans.
Essential Duties and Responsibilities:
Review processed file for accuracy and completeness

Prepare settlement statements and loan documents

Request payoff demands

Fund loans according to bank policies and procedures

Review Credit Memorandum for conditions

Coordinate document signing with borrower and escrow/closing attorney

Interact with customers, MVP's, title and escrow officers

Work with appropriate parties to obtain closing conditions

Understanding of Bank insurance requirements including flood insurance requirements

Understanding of various entity structures

Experienced in reviewing title reports and understanding of necessary title endorsements

Knowledge of escrow/closing documents

Understanding of Franchise Agreements

Ability to communicate with Borrower Attorneys to address questions and requested documentation changes

Perform quality control post funding audits

Misc. special projects or assignments

Responsible for adhering to and complying with all Bank policies and Federal and State banking laws and regulations.
Qualifications:
Education and/or Experience:

Minimum five (5) years' experience closing Franchise loans.
KNOWLEDGE, SKILLS, ABILITIES REQUIRED:
Communication skills:
Good written and oral communication skills; ability to communicate effectively and project a professional image when giving and taking information in writing, in person, and over the phone.

Ability to respond effectively to the most sensitive inquiries or complaints.
Computer skills:
Accurate typing/keyboarding skills; basic computer skills, including the use of word processing, spreadsheet software applications, third party applications, and e-mail.
Benefits:
We value our employees' time and efforts. Our commitment to your success is enhanced by our competitive compensation for full time employees and extensive benefits package including paid time off, medical, dental and vision benefits, 401K and future growth opportunities within the company. Plus, we work to maintain the best possible environment for our employees where people can learn and grow with the company. We strive to provide a collaborative, creative environment where each person feels encouraged to contribute to our processes, decisions, planning and culture.
To Apply:
Qualified candidates are encouraged to send their resume and cover letter to hrjobs@ppbi.com or fax resume to: 949-864-8482. Please list "Loan Fund" in the subject line.