About Us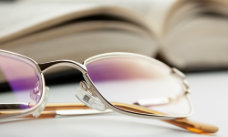 At Pacific Premier Franchise Capital, we want you and your business to grow and succeed. That's why we offer practical and conventional financing for experienced operators of our nation's top franchised restaurant brands. Formed in January 2014 via the acquisition of Infinity Franchise Capital by Pacific Premier Bancorp, Inc., Pacific Premier Franchise Capital was established to better serve the franchise restaurant sector. Since our inception, we continue to grow and expand our services, reach and client base – without ever losing focus on your unique needs. The Pacific Premier Franchise Capital team is comprised of long-term industry lenders who are deeply committed to the sector.
Pacific Premier Bancorp, Inc. is the holding company for Pacific Premier Bank, named a member of the Sandler O'Neill Sm-All Stars: Class of 2016, and rated 5-Stars in 2018 by BauerFinancial. With approximately $11.6 billion in total assets*, we're one of the strongest performing, diversified, and fastest growing community banks in the nation. Pacific Premier Bank offers a robust suite of banking and lending products for businesses – including but not limited to treasury management products, commercial lending, and SBA financing.
Pacific Premier Franchise Capital provides growth capital to franchisees of the nation's leading restaurant brands, enabling franchisees to grow their market presence, revenue, and bottom line. We offer nationwide loans for equipment, real estate, new store development, partnership restructuring, refinancing, lines of credit, and remodels – from $500,000 to more than $25 million.
With a powerful and rare blend of capital, insight, attention, and experience, Pacific Premier Franchise Capital stands poised to help you take your business to the next level.
For more information on Pacific Premier Franchise Capital, contact us today.